Visitors
Horace Blackman, Rector
Reappointed by Governor Northam to serve July 1, 2021 – June 30, 2025
Horace Blackman leads the Defense, Intelligence and Space Business Unit at CGI Federal, a wholly-owned U.S. subsidiary of CGI Inc. In this role, he is responsible for strategy development and delivering business and information technology solutions to a diverse set of clients within this market.   
For over twenty years, Mr. Blackman has worked with government and public sector organizations to support their missions and deliver impactful change through business and information technology solutions. This includes supporting mission-critical programs within the DOD and Intelligence sectors. Prior to joining CGI, Mr. Blackman held leadership roles focused on business development, program execution and strategic planning at major defense contractors. Additionally, he spent six years in various IT leadership roles at the U.S. Department of Veterans Affairs.
Mr. Blackman received the Federal Computer Week Federal 100 Award and is a three-time FedHealthIT100 awardee. Appointed by the Governor of Virginia to serve on the George Mason University Board of Visitors, Mr. Blackman currently serves as the Rector. He also serves on the board of 1455 Literary Arts.
Mr. Blackman earned a Bachelor of Arts degree from George Mason University, double majoring in American studies and English. He earned a Master of Business Administration in management from the Darden Graduate School of Business at the University of Virginia.
Simmi Bhuller, Vice Rector
Appointed by Governor Northam to serve July 1, 2019 – June 30, 2023
Simmi Bhuller serves as the Publisher & Chief Revenue Officer at The Chronicle, the nation's largest newsroom dedicated to covering colleges, universities and the philanthropic enterprise. In this capacity, Simmi oversees all of the business and marketing operations within the organization. Prior to joining The Chronicle, from 2020-2021, Simmi served as the VP of Sales & Operations at PerfectServe, a healthcare company.  From 2018-2020, she served as the Executive Director at POLITICO, LLC, establishing and leading POLITICO's new agency division, AgencyIQ.
The majority of Simmi's career (16 years) was spent at the Advisory Board Company, and subsequently, EAB (formally the Education Advisory Board).  Simmi helped to establish and create EAB, and oversaw the launch of 18 products within the education industry, working at the intersection of product, sales and account management.  During her time there, she also oversaw teams in sales and account management, and assisted in the growth from serving the first university member, to 1,100 universities, colleges and K-12 Districts.
Prior to her time at the Advisory Board and EAB, Simmi was on the staff of a gubernatorial campaign in Connecticut.
Simmi holds a bachelor's degree from George Mason University. In her free time, she volunteers with SALDEF, a legal defense and education organization.
Jon M. Peterson, Secretary
Appointed by Governor Northam to serve July 1, 2020 – June 30, 2024
Jon M. Peterson is the Chief Executive Officer of Peterson Companies, one of the largest, most-admired privately-held real estate companies in the Washington, DC area. Founded more than  54 years ago, the company is responsible for some of the most prominent and successful mixed-use retail, residential and office developments in Northern Virginia and Maryland including Fairfax Corner, Fair Lakes, National Harbor, Virginia Gateway, Downtown Silver Spring, RIO, Burke Centre and Tysons McLean Office Park.
Jon has been instrumental in the development of National Harbor from an underutilized waterfront property to a mixed-use waterfront destination that is home to Gaylord National Resort & Convention Center, MGM National Harbor, Tanger Outlets and The Capital Wheel.
In 2016, he became Chairman of Peterson Companies' Executive Committee, which oversees all aspects of the retail, residential, commercial and mixed-use development and management. Prior to that, Jon served as Senior Vice President of Commercial and Business Development which allowed him to develop close ties to the entire metropolitan real estate community. He has led all aspects of build-to-suit, purchase and acquisition, sale, leasing and financing of commercial properties, as well as the ground up development of approximately 3.5 million square feet of commercial office product in the Washington Metropolitan area.
Jon graduated from Middlebury College, and he and the Peterson Family believe passionately in giving back to the communities they serve. Jon was appointed to the George Mason University (GMU) Board of Visitors for the term July 1, 2020 – June 30, 2024.  He served as the Board of Visitors' Vice Rector and GMU's Board of Trustees from 2014-2018.  He was also a board member of Washington First bank from 2014-2018. Currently, Jon serves on numerous philanthropic boards and committees including National Association of Industrial and Office Properties (NAIOP); NAIOP Northern Virginia; Youth for Tomorrow Board of Trustees; George Mason Center for Real Estate Entrepreneurship; Northern Virginia Transportation Alliance; The 2030 Group; The 123 Club; GMU Patriot Club Advisory Board; Mason Housing, Inc.; President's Council of The Real Estate Roundtable; Virginia Association for Commercial Real Estate; and Prince George's County Roundtable Board.
Reginald Brown
Appointed by Governor Youngkin to serve July 1, 2022 – June 30, 2026
Reginald "Reg" Brown is a partner in the Washington, D.C., office of Kirkland & Ellis LLP and provides investigations-related guidance, strategic counsel and crisis management assistance to a broad range of companies and senior executives confronting challenges and opportunities at the intersection of government, law, media and public policy. He has assisted leading institutions and high-profile individual clients with more than a hundred congressional inquiries, as well as numerous federal, state and global government investigations and crisis avoidance and mitigation matters. Many of his clients are among the world's most prominent banks, hedge funds, private equity and venture firms, energy companies, government contractors, healthcare institutions and technology firms, as well as CEOs and high-ranking public officials. Reg has also assisted prospective and incumbent high-level public officials in connection with complex ethics agreements and governmental controversies.
Prior to joining Kirkland, Reg was a partner at WilmerHale, where he served as chairman of the firm's Financial Institutions Group and led the firm's congressional investigations practice as vice chair of the Crisis Management and Strategic Response Group. He previously served in the White House Counsel's office, where he was the White House's principal legal liaison to the Departments of Treasury and Housing and Urban Development, as well as many independent financial services agencies. In this role, he provided counsel on a wide variety of issues. Among other things, Reg served as a counselor for the White House Office of Political Affairs, Presidential Personnel Office and the National Economic Council. Prior to his government service, Reg served as assistant to the CEO and vice president of corporate strategy at Nationwide Mutual Insurance Company, and as the deputy general counsel to former Florida Governor Jeb Bush. He served as a Peace Corps volunteer in the Federated States of Micronesia early in his professional career.  Reg serves on the Board of Directors of Blackstone, the world's largest private equity firm, and previously served on the Board of Visitors of George Mason University from 2011 to 2015.
Lindsey M. Burke
Appointed by Governor Youngkin to serve July 1, 2022 – June 30, 2026
As director of the Center for Education Policy at the Heritage Foundation, Lindsey Burke oversees the foundation's research and policy on issues pertaining to preschool, K-12, and higher education reform. Burke's research has been presented at academic conferences and published in peer-reviewed journals including Social Science Quarterly, Educational Research and Evaluation, and the Journal of School Choice, and her commentary and op-eds have appeared in numerous magazines and newspapers. She is a frequent guest on radio and television shows and speaks on education reform issues across the country and internationally. She has published evaluations of education choice options for public policy foundations across the country and has done extensive work shaping and evaluating education savings accounts (ESAs).
In 2021, Burke was tapped to join Governor-elect Glenn Youngkin's transition steering committee and was also appointed to serve on the Youngkin landing team for education.
Burke also serves as a fellow at EdChoice, the namesake foundation of Milton and Rose Friedman, on the national advisory board of Learn4Life, a network of public charter schools serving "opportunity youth," on the board of the Educational Freedom Institute, on the advisory board of the Independent Women's Forum's Education Freedom Center, and as a Trustee of Choice Media.
In 2015, Burke won Heritage's prestigious W. Glenn and Rita Ricardo Campbell Award in recognition of her work fighting for expanded education choice options. The award is given annually to a policy expert who has made "an outstanding contribution to the analysis and promotion of a free society."
Burke holds a bachelor's degree in politics from Hollins University in Roanoke, Va., and a master of teaching degree in foreign language education from the University of Virginia. She earned her Ph.D. in education policy from George Mason University, where she examined the intersection of education choice and institutional theory.
Anjan Chimaladinne
Reappointed by Governor Northam to serve July 1, 2021 – June 30, 2025
Anjan Chimaladinne is the Vice President of Consulting Services for UDYOGA LLC (DBA ANSHULTECH), which is an Economically Disadvantaged Women-Owned Small Business (EDWOSB) started by Mrs. Shri Chimaladinne. Anjan has more than 20 years of experience in providing management consulting services to the government and private sectors through organizations like Booz Allen Hamilton, CGI, SAIC, and others.
Anjan came to the US, from India, in January 1991 to attend graduate school with the dream of building a better life. After graduating from University of Oklahoma with a master's degree in environmental engineering, Anjan moved to the Washington, DC metro area in 1993. Anjan earned his second master's degree in Technology Management from George Mason University in June, 2010. Anjan attended the Political Leadership Program at Sorensen Institute for Political Leadership, University of Virginia and also earned several professional certifications.
In his continued commitment and dedication towards public service, Anjan served as the Director of the Technology Committee in Governor-elect McAuliffe's transition team, managing a team of 40 industry experts to make key policy recommendations. Anjan served as a Board Member on Governor McAuliffe's Information Technology Advisory Council (ITAC), advising the Secretary of Technology and Chief Information Officer on planning, budgeting, acquiring, managing, and administering IT in the Commonwealth of Virginia. Anjan ran for local office in Loudoun County for the School Board and the Board of Supervisors.
Anjan lives in South Riding, VA with his wife, Shri and son, Sudhish.
James W. Hazel
Reappointed by Governor Northam to serve July 1, 2020 – June 30, 2024
Jimmy Hazel, named Board of Visitors development committee chair in 2016, is a 1984 graduate of the George Mason University School of Law. Upon graduation, he clerked for United States District Court Judge, Albert  V. Bryan, Jr. and then joined the Hazel/Peterson Companies. In 1989 he moved to Richmond to help start a new lobbying firm in the state capitol, The Vectre Corporation. He was later recognized by the Richmond Times Dispatch as one of the top ten lobbyists in Virginia. He joined Williams Mullen Government Affairs as its CEO and had an office in Tyson's Corner where he represented many Northern Virginia interests with a focus on technology issues. In 2002, he joined the administration of Governor Mark R. Warner as an advisor on economic development and technology and served as the Governor's lobbyist. After his time with the Governor's office he left his lobbying career behind and helped to start several family businesses.
Mr. Hazel has been actively involved at George Mason University since his graduation from law school. He previously served on the Board of Visitors from 1994 to 2002 and is a past president of the Mason Alumni Association. Mr. Hazel established the Hazel History and New Media Endowment in 2001, the Virginia E. Hazel and Art History Junior Faculty Award in 2004, and the Hazel Scholars Endowment in 2011. He served on the George Mason Foundation Board of Trustees for 12 years and is a past Chair of the Foundation.  He chaired the successful Faster Farther Campaign which closed at approximately $700 million; $200 million more than the original goal.
Mr. Hazel has served on many statewide boards and chaired several of them. These include the Virginia Department of Game and Inland Fisheries where he served for 10 years and chaired the Agency for three years. Other boards include the Virginia Information Technologies Agency, The Virginia Historical Society, The Virginia Public Safety Foundation, Virginia Free, The Wildlife Foundation of Virginia, Virginia 21 and the Potomac Science Center. 
Juan Carlos Iturregui
Appointed by Governor Northam to serve July 1, 2019 – June 30, 2023
The Honorable Juan Carlos Iturregui, Esq. is an experienced attorney, corporate affairs professional, entrepreneur and business diplomat based in Washington, DC.  He focuses on business, project development, regulatory, and public policy issues in the Americas.  Juan Carlos works closely with decision-makers and stakeholders in the US Congress and executive branch, multilateral entities, and private companies in the United States and countries in the Latin America & Caribbean region (LAC) to promote business initiatives, investments, closer hemispheric links, and public-private sector partnerships.  He dedicates significant efforts to infrastructure investments in the Caribbean and Latin America, with an emphasis on clean energy and renewable power.  In tandem, Juan Carlos works with various NGO's in promoting development and innovative social investments in the LAC region.
Juan Carlos arrived in the nation's capital area three decades ago after graduating from the flagship institution of a large public university system.  He has worked on Capitol Hill and at the White House, and has traveled throughout the Western Hemisphere and Europe advancing USG's and clients' interests and projects since 1990.   He is a former member of the President's Export Council, the United States' top advisory panel on international trade and overseas markets, and has served as senior director of governmental affairs at two international law firms and partner at a national law firm.  He continues to serve as Vice Chair of the Board at the United States Inter American Foundation (IAF), a specialized independent federal agency that galvanizes innovative grassroots development throughout the LAC region.  He was unanimously confirmed to this post by the US Senate in 2015. In 2019, Juan Carlos concluded five years of service as Vice Chair of the American Red Cross — National Capital Area (headquartered in Fairfax).  He earned his law degree in 1990 from The Catholic University of America in Washington, D.C., and his bachelor's in political science from the University of Massachusetts at Amherst.
Mehmood S. Kazmi
Appointed by Governor Northam to serve July 1, 2019 – June 30, 2023
Mehmood Kazmi is the Director of the Office of Business Development at the US Agency for Global Media (USAGM). He leads a global team syndicating broadcast content from the Voice of America, Radio Free Asia, Radio Free Europe-Radio Liberty, and other US international media networks, to over 3000 television, radio and digital affiliates around the world. This programming reaches an audience of over 250 million people outside the United States each week.
Mehmood joined USAGM after two decades of senior leadership and strategic advisory roles in media, technology and investment sectors in the US and internationally. As a private consultant, he most recently led business transformation projects in Asia for media producers, digital services companies, and NGOs active in the development of democratic institutions.
Mehmood previously founded an international private equity advisory firm and directed network inventory strategy at America Online. He served two terms on the Fairfax County Consumer Protection Commission, and one term on the Board of Visitors of Virginia Tech.
Mehmood earned his MBA from Harvard Business School and his BA in Economics from the George Washington University.
Wendy Marquez
Reappointed by Governor Northam to serve July 1, 2020 – June 30, 2024
J. Wendy Thompson-Marquez is the President and co-founder of the Onyx Media Group, a film production company and President Emeritus of EVS Communications, a social marketing company which focuses primarily on the Latino community.   In 2013, she released her first film, HARVEST OF EMPIRE, which opened to great reviews in major newspapers such as The New York Times, Los Angeles Times and The Washington Post and was the winner of the prestigious International Documentary Association award, Golden Eagle Cine Awards and the IMAGEN Awards.  She is currently working on her second documentary, Music Got Me Here, which illustrates the power of music to transform, inspire and enrich lives — and the tremendous impact of music therapy. Prior to founding the Onyx Media Group, she was the Vice President and General Manager of ZGS Broadcast Holdings, a broadcasting company where she supervised the daily operations and advertising sales of eleven Telemundo network affiliates. Ms. Thompson-Marquez has been featured in several newspapers such the Washington Post and the Washington Business Journal.  In 2013, in recognition for her work in the Latino community, she was awarded the Bridge Builder Award by the Virginia Hispanic Chamber of Commerce.  She is currently on the board of the Congressional Hispanic Caucus Institute, 100 Women Strong and the George Mason University Board of Visitors.
Michael J. Meese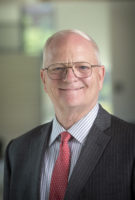 Appointed by Governor Youngkin to serve July 1, 2022 – June 30, 2026
Michael J. Meese is the President of the American Armed Forces Mutual Aid Association (AAFMAA), a non-profit association supporting the military and veterans with insurance, financial planning, investments, mortgages, and other benefits.
In 2013, he retired from the US Army as a Brigadier General.  He concluded his 32-year career teaching economics and national security courses while serving as the Professor and Head of the Department of Social Sciences at the U.S. Military Academy.  In addition to teaching, he served in a variety of strategic political-military positions including deployments to Afghanistan, Iraq, and Bosnia for a total of 31 months.
He has been involved in higher education for over three decades, most recently serving as the Chair of the Board of Regents of Concordia College, New York.  He is an Adjunct Professor at Georgetown University and at the Uniformed Services University of Health Sciences.  Previously he taught at Princeton University and was a distinguished research fellow at the National Defense University.
He has written and lectured extensively on national security and economics including the books American National Security and the Armed Forces Guide to Personal Financial Planning. He is a graduate of the National War College, U.S. Military Academy, and holds a Ph.D., MPA and M.A. from Princeton University.
He lives in Oak Hill, VA with his wife and they have three grown children.  Both of his daughters graduated from George Mason University, one as an undergraduate and the other as a graduate student.
Carolyn J. Moss
Appointed by Governor Northam to serve July 1, 2019 – June 30, 2023
The Honorable Carolyn J. Moss, is a native of Charlottesville, Virginia, and now a resident of McLean, Virginia, has over 30 years of experience in senior leadership and executive positions with major corporations and state and federal government.
She recently retired as Managing Director of Dominion's State & Local Affairs for the Mid-Atlantic region.  She was responsible for government/external affairs and strategic policy support on issues related to natural gas, natural gas transmission, and pipeline storage.  Carolyn led state and local strategies and activities to successfully gain approval of a $3.8 billion dollar project, Dominion's Cove Point LNG Project based in Calvert County Maryland.  This was the largest construction project ever undertaken in the state of Maryland.  She also served as Director of Federal Affairs and Corporate Public Policy, managing Dominion's Washington Office.
Prior to joining Dominion Resources, Carolyn served as a senior executive with Mobil Oil Corporation (now Exxon Mobil Corporation) for 10 years.  She was responsible for State Government Affairs in the Midwest and Southern regions of the United States and held assignments with the company including Manager of Corporate Compensation and Relocation.
Her government experience includes serving as Secretary of Administration in the Governor's Cabinet in Virginia and Deputy to the Assistant Secretary, U.S. Department of Commerce.  While serving in the Virginia state government, Carolyn received more than 20 awards and recognitions, including being named "Outstanding Woman of Virginia" in 1988.  In June 2016, Carolyn was the recipient of the Chairman's Award given by the Northern Virginia Chamber of Commerce.
Carolyn has served on numerous boards in Virginia, including 8 years as Trustee on the Inova Health Care Services Board, Member of the Northern Virginia Transportation Alliance, Member of the Dulles Corridor Rail Association, Member of Virginia Capitol Square Preservation Board, Member of the Executive Committee of the Northern Virginia Chamber of Commerce and others.  She currently serves as Vice-Chair of the Arts Council of Fairfax County and Secretary of Board of Voices for Virginia's Children.
Carolyn holds a Bachelor of Arts Degree in Political Science from Howard University, cum laude.
Dolly Oberoi
Appointed by Governor Northam to serve July 1, 2021 – June 30, 2025
Dolly Oberoi is the founder of C2 Technologies, an Education, Aerospace and Defense company specializing in Online Education, Training, Modeling & Simulation, Artificial Intelligence, Analytics, and information technology. As a pioneer in online education, thought-leader, innovator, and an entrepreneur, Ms. Oberoi has dedicated her company's mission to improving human performance.
Her pioneering work in helping academic and professional organizations transition from the traditional learning environments to online learning and developing transformative enterprise-wide learning has improved organizational and individual performance.
As an entrepreneur, she has served the academic, public and privates sectors with distinction in the areas of online education, training, air crew training, Modeling & Simulation, Artificial Intelligence, Analytics, and information technology, completing more than 18,000 projects for 130 plus clients, employing 500 employees in more than 22 locations globally, and winning over 150 industry awards including OPM's Benchmark partner of the year and two-time recipient of Department of Transportation's Business of the year.
Ms. Oberoi has dedicated her professional life to both academia and business. She has been affiliated with George Mason University for the last 25 years as Trustee, Board Member, Adjunct Faculty, Mentor for the entrepreneurship program, and Speaker. She founded the Chief Learning Officer's Certificate Program in partnership with GMU's School of Business, which is a popular Executive Development program.
Ms. Oberoi is published and a frequent speaker at international conferences. She serves on several academic and corporate boards, including the George Mason University (GMU) President's Innovation Council, Foundation Board of Trustees; Barnard College of Columbia University; University of Maryland Baltimore County, School Education, Board of Advisors; Smithsonian AAPI Board, WHAAPI Small Business Council, and TiE Global Board.
She is also the recipient of several international awards, including Northern Virginia Chamber's prestigious Gov Con Entrepreneur of the Year; Pride of India; E&Y's Entrepreneur of the Year, Women Who Mean Business; Washington Business Journal's Innovation Award, and the prestigious Spencer Logan award.
Ms. Oberoi holds an Ed.M. in Education Technology and Innovation from Harvard University.
Robert Pence
Appointed by Governor Youngkin to serve July 1, 2022 – June 30, 2026
Robert Frank Pence was born in 1945 in Washington, D.C.; he married his beautiful wife Suzy in 1968. Bob and Suzy are the parents of three sons: Steve, Geoff, and Brian. They also have eight grandchildren and three great-grandchildren.
President Trump appointed Bob to serve as the United States Ambassador to Finland where he served from April, 2018 until January, 2021. In 2021 Finnish President Sauli Niinistö presented Ambassador Pence with the Commander Grand Cross of the Order of the Lion of Finland medal.
In 1976 Bob founded The Pence Group, a real estate development firm located in Reston, Virginia. He is also the founding member of the Dulles Expo Center.  He previously served on the boards of The Langley School, George Mason University, American University, the World Affairs Council/Washington, D.C., the Wolf Trap Foundation, the Gary Sinise Foundation, and the Kennedy Center for the Performing Arts. In 2007 Bob and Suzy were awarded American University's President's Award and, in 2016, they received the Scopus Award from the American Friends at The Hebrew University of Jerusalem.  In 2022 the Pences became Sterling Fellows at Yale University. He is a member of the District of Columbia Bar and Congressional Country Club.
Bob earned his B.A. at the University of Maryland, two M.A.s and a J.D. from American University, and a M.A. and M.Phil. from Yale University. He has taught in the Italian programs at both Yale and Georgetown. Among their many civic and philanthropic endeavors they endowed the naming gift for the American University Law Library. The Pences are proud sponsors of many USO dinners and concerts with the Beach Boys, Gary Sinise's Lt. Dan Band, and many other recording stars. They were pleased to have aided in the construction of the American Veterans Disabled for Life Memorial in Washington, DC and to have advocated in the award of the Congressional Gold Medal to the Doolittle Raiders.
Nancy Gibson Prowitt
Reappointed by Governor Northam to serve July 1, 2021 – June 30, 2025
In January 2015 Nancy became President and Chief Operating Officer of Alcalde & Fay, located in Arlington, Virginia after serving as the firm's Managing Partner since 1995.  Alcalde & Fay is one of the oldest and largest government and public affairs firms in Virginia.
During the course of her 36 years at the firm she has had the opportunity to lead or work on every type of client — private and public sector. Education issues have been of particular interest, and Nancy leads the firm's higher education practice focusing especially on community college workforce development programs.  Nancy's network of contacts on Capitol Hill and throughout the Executive Branch is extensive. She has been especially involved throughout her career in Virginia interests having represented the City of Virginia Beach and Fairfax County in Washington for 30, and 12 years respectively.  Nancy's advocacy on behalf of clients has afforded her opportunities to serve as a media spokesperson in grassroots campaigns around the country.  While originally from Chicago, Virginia has been Nancy's home for 38 years.  She started her career in Washington as a legislative aide for a Virginia Congressman spending 4 years handling his appropriations committee work.  Following this, she spent two years in Chicago serving as the Midwest Regional Communications Manager for the U.S. Chamber of Commerce.  She is a graduate of DePauw University in Greencastle, Indiana with a B.A. in Psychology.
Nancy has been actively involved in volunteer activities her entire adult life. While raising 2 sons in Arlington Nancy was very involved in the PTA, and as the manager of both boys' youth basketball teams.  Her older son Peter graduated from, and played basketball for Stanford University, and her younger son Tim graduated from, and played basketball for Amherst College. She has been actively involved in the Arlington Women's Civic Alliance, a community service organization for 24 years, and recently served a 2 year term as President. She also served on the Board of the Congressional Award Foundation in the 90s. In her spare time she enjoys Peloton, pickleball, tennis, yoga, reading, and travel.
Bob Witeck
Reappointed by Governor Northam to serve July 1, 2020 – June 30, 2024
Bob Witeck is President of Washington, DC-based Witeck Communications, Inc., for three decades a pioneering communications expert helping design strategies that respect and reach lesbian, gay, bisexual and transgender (LGBT) communities around the world. He is a seasoned communicator, counselor, public affairs professional, speechwriter and crisis communications expert. In this role, he consults with corporations, nonprofits, associations and leaders.
On their 25th anniversary, American Demographics magazine selected Bob Witeck as one of 25 global  leaders 'who have made significant contributions to the worlds of demographics, market research, media and trend spotting for his early work on America's lesbian, gay, bisexual and transgender population. In 2006, he authored the first book on LGBT marketing, Business Inside Out. He was the first LGBT consultant retained by the U.S. Census to help inspire participation in the 2010 Census.
Mr. Witeck is a graduate with distinction of the University of Virginia, named an Echols Scholar with major studies in Economics and Philosophy. Following his undergraduate degree, he served in the Office of the Legal Adviser at the U.S. Department of State. On Capitol Hill for over a decade, Witeck also served as communications director for the U.S. Senate Committee on Commerce, Science and Transportation as well as a Senate press secretary and legislative assistant.  Before opening his firm in 1993, he was senior vice president for Hill & Knowlton Public Affairs.
A frequent speaker and writer, in addition to his book, "Business Inside Out" (Kaplan 2006) he has contributed a diverse range of opinion columns, professional articles and contributing chapters to journals. He has served on a variety of voluntary and professional boards including the NEA Foundation, and currently serves on the Human Rights Campaign's Business Council, and the board of directors of the Matthew Shepard Foundation. In 2015, he was named to Virginia Governor McAuliffe's first-ever LGBT Tourism Task Force.
Bob Witeck is a lifelong Virginian, and lives in Arlington, Virginia with his spouse, Bob Connelly, Jr.
Staff Liaison
Erin Iacangelo Rogers
Erin's journey with Mason began in 2008 as a student in the undergraduate program of Tourism & Events Management. Erin became plugged into the Mason community after joining the University Life SciTech campus staff in 2010 as the Special Events Coordinator Assistant. She continued to serve in multiple event and hospitality capacities through her four years and stayed on with Mason after graduation in her current classified staff position as Events Coordinator at the Science & Technology campus.
Erin became a member of the Staff Senate in 2016, and before long was nominated as Vice Chair in 2018 and now serves as Chair of the Staff Senate. As Chair and a member of the Staff Senate Erin works hard to maintain communications across all campuses, and build a collaborative relationship with Mason leadership.
Erin is currently working on obtaining her CMP, Certified Meeting Planner certificate, and enjoys spending her free time going on hikes with her husband and friends.
Faculty Representative
Melissa A. Broeckelman-Post
Melissa A. Broeckelman-Post is a Professor and the Basic Course Director in the Department of Communication at George Mason University and also currently serves as Chair of the Faculty Senate.  She earned a B.A. in English, a Graduate Certificate in Technical Writing and Professional Communication, and M.A. in Speech Rhetoric and Communication from Kansas State University.  She earned a Ph.D. in Communication Studies from Ohio University and was an Assistant Professor and Basic Course Coordinator and T.A. Supervisor at California State University, Los Angeles, for four years before beginning her faculty role at Mason.
As Basic Course Director in Communication, Dr. Broeckelman-Post is responsible for planning, supervising, assessing, and improving the communication courses that meet the general education requirement at GMU.  Each year, she is responsible for recruiting, training, and supervising a staff of 40-60 instructors who teach 3500-4000 undergraduate students per year in these courses.  As part of this role, she also established the Communication Center in 2018, which became part of the new Lab for Writing and Communication in Fall 2021.  In 2016, her program was the recipient of the NCA Basic Course Division Program of Excellence Award, which recognizes introductory communication course programs that can serve as best practice models for programs across the country.  In 2015, she was the recipient of the NCA Basic Course Division Textbook of Distinction Award for the textbook that she extensively adapted to meet the specific needs to GMU's students, instructors, and program.  Dr. Broeckelman-Post also served as the co-chair of the Social Science Research Council's Measuring College Learning Project Panel on Public Speaking and was a co-recipient of a National Communication Association Advancing the Discipline Grant for A National-Level Assessment of Core Competencies in the Basic Communication Course.   She was also the recipient of the John Toups Medal for Excellence in Teaching in 2021, George Mason University's highest teaching honor.
Dr. Broeckelman-Post's research includes applied and integrative research that helps to answer key questions about how to most effectively communicate in the classroom (instructional communication) and how to most effectively teach communication skills (communication education), at times by borrowing from and intersecting with research in other disciplines. Most of this research is also done to answer practical questions about how we can best serve our students in the introductory course and to test innovations that directly shape what we do in the classroom.  Broeckelman-Post is the co-author of 36 peer-reviewed journal articles and three national communication textbooks (Inclusive Public Speaking, The Speaker's Primer, and Communication Pathways), and numerous other chapters and invited articles.  She has also served on the editorial boards of Communication Education (currently as Consulting Editor for Forums), Communication Teacher, The Basic Communication Course Annual, Journal of Communication Pedagogy, Western Journal of Communication, and the Texas Speech Communication Journal.
Dr. Broeckelman-Post has served on George Mason University's Faculty Senate since 2014 and has served on the Executive Committee since 2018.  She has served on the Mason Core Committee from 2013-2021 (including as co-chair), served as chair of Nomination from 2018-2021, and is currently co-chairing the Task Force on Reimagining Faculty Roles and Rewards.  Additionally, she has served on the Anti-Racism and Inclusive Excellence Curriculum and Pedagogy Subcommittee, the ADVANCE Advisory Committee, the Faculty Interests Working Group for Online University Expansion, and many other committees, task forces, and working groups. She was elected Chair for the 2021-2022 and 2022-2023 academic years.
Student Representatives
Sophia Q. Nguyen
Sophia Nguyen is a senior at George Mason University where she is majoring in Government and International Politics with a concentration in International Relations and minoring in Global Affairs. Born into a Vietnamese family in Chesapeake, Virginia, Sophia has upheld a personal commitment to her culture, faith, and identity. At GMU, she has been involved in a plethora of organizations: Student Government as Student-Body President, Asian Pacific American Coalition as Vice-President, The Patriot Period Project, GMU Club Tennis, and the Vietnamese Student Association. Her record proves her commitment to being involved in her school as a prominent student leader.
On track to graduate a year early in 2023, she is will be advancing to receive her Accelerated Master's Program in Global Affairs with a specialization in Global Culture and Society. Aside from being a student leader, she works at the front desk in the GMU Honors College office. Upon graduating with her Master's Degree, her end goal is to become a Humanitarian Aid Worker.
Ayondela McDole
Ayondela McDole is a doctoral candidate in Cultural Studies at George Mason University and instructor of record in Women and Gender Studies and African/African American Studies. She has a Master of Arts in Pan African Studies (with Distinction) from Syracuse University and a Bachelor of Arts in Cultural Studies from Columbia College Chicago (Magna Cum Laude). She is the founding president of Mason's Black Graduate Student Association and has served on several committees across the university in the name of a more inclusive Mason community. As president of the Graduate and Professional Student Association, she is committed to strengthening the graduate student relationship to the administration so that a fully inclusive academic environment is realized."